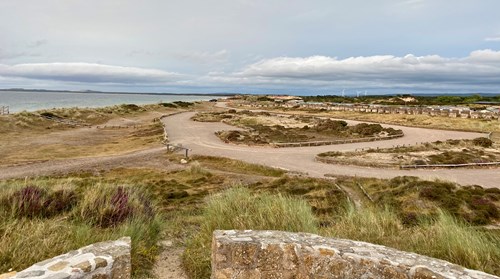 East Beach Car Park & Dunes Road Re-open
TFVCC
Added on 17 July 2021
TFVCC are delighted to announce that the East Beach Car Park and Dunes Road have reopened following the recent resurfacing works.
The road has been reinstated to a single track with passing places and we request that vehicles should be driven slowly in this area and not park on the soft verges or passing places. There is also a height barrier at the start of the track; visitors with vehicles exceeding 2.05m or 6'7" will be unable to pass. There is limited parking at the West Beach Car Park for vehicles exceeding the height limit.
The East Beach Car Park is just a 5-10 minute walk from the local businesses and we hope that visitors will make use of this facility. This car park has capacity for approximately 70 vehicles.
This project would not have been possible without the support of NatureScot, through the Better Places Green Recovery Fund and we are extremely grateful for their support.