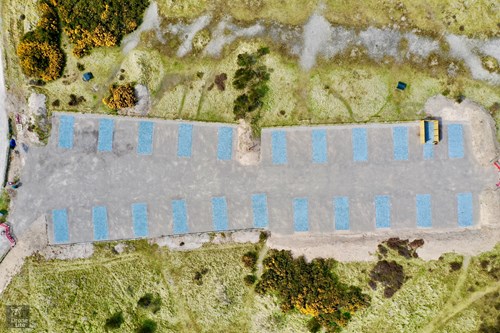 West Beach Motorhome Booking System Goes Live
TFVCC
Added on 28 May 2021
The West Beach Motorhome Stopover booking system went live on Thursday 27 May 2021 at 4pm.
TFVCC has been supported by the Scottish Government's Adapt and Thrive fund, which has enabled the Company to develop an Online Booking System that integrates with an Automatic Number Plate Recognition Barrier. Enabling visitors to book their maximum two night stay and have secure access to the stopover during their stay.
TFVCC engaged Pentagull to develop their online booking system which integrates with the ANPR Barrier and ANPR Camera software provided via Ursa Gates Ltd and Vaxtor. The Company is very grateful to our working partners for their guidance and support through this development process, delivering our solution under very tight timescales.
Motorhome visitors can now book and pay for their stay online via book.findhornparking.com more information available on www.findhornparking.com.
Access to the motorhome stopover is only available if booked online, the number plate recorded on the booking system will enable vehicles to access the stopover on their booked arrival date. Access is only available for the duration of stay. Arrival from 12noon, departure by 10.30am. This is required to ensure we do not have more than 21 motorhomes at any one time, with a maximum stay of two nights.
PLEASE NOTE: At the moment there is no chemical waste disposal point or fresh water. Please ensure you are aware of the other locations nearby. The toilet block is open 24/7 PLEASE DO NOT empty chemical toilets at the toilet block as it is serviced by a septic tank which can not handle chemical toilet waste. Highland Campervans near Inverness have a useful onsite service point for motorhome and campervan users to be able to maintain their vehicles services whilst travelling. For a small fee this includes motorhome toilet disposal (Septic tank friendly chemicals only) and grey water disposal. https://www.highlandcampervans.com/highland-campervans-location
We hope to have our chemical waste disposal and fresh water in operation by middle of June this year. We will update progress on our website and Facebook page.
We look forward to welcoming motorhome visitors to our new stopover and hope they enjoy Findhorn and all that it has to offer.